Unique Talent Show By Budding Teachers
Talent shows are fun ways Students to express themselves creatively. Often times the most challenging part of being in a talent show is settling on the perfect act. These great talent show ideas might help Students find the perfect routine for their talent show. here are many talent shows that go beyond the usual acting, singing, dancing. Some go off the beaten track, but don't fail to entertain you. Most people have no idea about what they are capable of, until they step onstage and present their first performance. Finding your voice and talent is a beautiful feeling, which boosts confidence. It can also be a great stress buster.Talent stays latent until it gets an opportunity to bloom. Talent shows have often been the trigger that's required by inherent creative tendencies to bloom and reach their full stature. Talent shows give you that opportunity. Many renowned artists of today were first discovered at talent shows organized in schools or other competitions. So it's important that initiative be taken to organize such events and participate in them with gusto. Here are some talent show ideas, ranging from the offbeat to popular ones.
Unique Talent Show By Budding Teachers
Communication skill development training was conducted for final year Student teachers by IQAC-DSCE with SYASAN'S Career analytics, Chennai from 18th April to 23rd April 2022. Trainers from SYASAN'S Career analytics, Chennai were conducted this program. Goal settings and SWOT, presentation skills-Extempore speech, communication skills-sentence form, tense, time management and prioritizing, e-mail writing skills, team building-developing high performance teams, resume buildings-video profiling, outcome based Teaching, personal interview and grooming, 6 thinking hats, responsible usage of social media and creativity workshop were covered in this workshop by the trainers.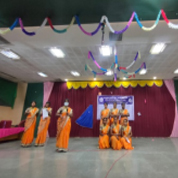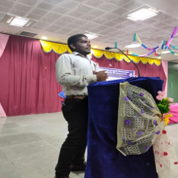 Professional Development
Professional development program has been conducted on December 15, 2017.Our faculty member were discussed for the following themes on Professional development for me is not a destination but a journey of milestones and achievements. Process of improving and increasing capabilities of staff through access to education and training opportunities in the workplace, through outside organization, or through watching others perform the job. Professional development helps build and maintain morale of staff members, and is thought to attract higher quality staff to an organization.
Skill development program has been conducted On October 29, 2017, by Dhalakshmi Srinivasan group of institution. The chief gust Mr. Augustine Christopher arrived from Bharathidasan constitution art & Science College and he has conveyed speech about skill development through to students. In this program useful for our student. .